Quick Access
Breast plastic surgery
---
The first step that a woman who is considering the possibility of a breast augmentation should take is to go to a first visit with the Plastic Surgery team. During this visit, your physical and emotional situation will be assessed, and you will be informed about possible treatments.
On the first visit it is very important to listen to the patient to know what she is concerned about and what she intends to achieve with the surgery.Only in this way can we fully understand her expectations and thus be able to offer her a solution that fulfils her wishes.
A clinical examination will be performed after completing the medical history to determine the type of breast and skin. A volume test will be done to help the woman decide on the approximate size she wants to get.
The surgical technique will be determined based on the type of breast and skin. The incision is small and is usually made under the chest, around the areola or axilla.
Safety and types of implants
More than 60 years have gone by since the first breast implants began to be used. Currently, there are many types of implants available with different shapes, consistencies, textures, and content. During the consultation, we will advise and guide you on the characteristics of the prostheses. Every year, thousands of women undergo this operation, without having any type of complication.
However, you must be perfectly familiar with the pros and cons of the surgery and the staff must also explain all the complications that it can entail.
Make sure that all your questions have been answered and that you have understood everything perfectly.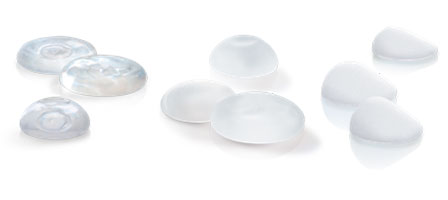 FAQ about implants
Natural breast augmentation
More and more women want to increase their breasts in a more natural way. If you are looking for a discreet and natural breast augmentation – it is possible today. For this, we can use the fat obtained from other parts of the body, anatomical implants, or the combination of both procedures – "composite breast augmentation".
The size and shape of the implant is crucial for obtaining results that look natural. This will be explained before the operation. In the case of choosing fat transfer or lipofilling, we do not use implants, and the final result is more discreet in terms of the volume we can achieve.
"Composite breast augmentation" combines the use of anatomical prostheses and your own fat to achieve a very satisfactory result.
Frequently asked questions about breast augmentation