Mammography is the cornerstone of imaging tests in the diagnosis of breast cancer and is the first examination to be performed in most cases. Its routine annual or biennial application in patients 40 to 50 years of age has shown to reduce mortality.
It is a radiological technique that uses X-rays for image detection. The development of digital detectors in recent years has allowed for a complete scan of the breast and a significant improvement in image quality. The use of minutepixels in digital mammography allows for enlargements that are precise enough to diagnose tumors smaller than 3 millimeters.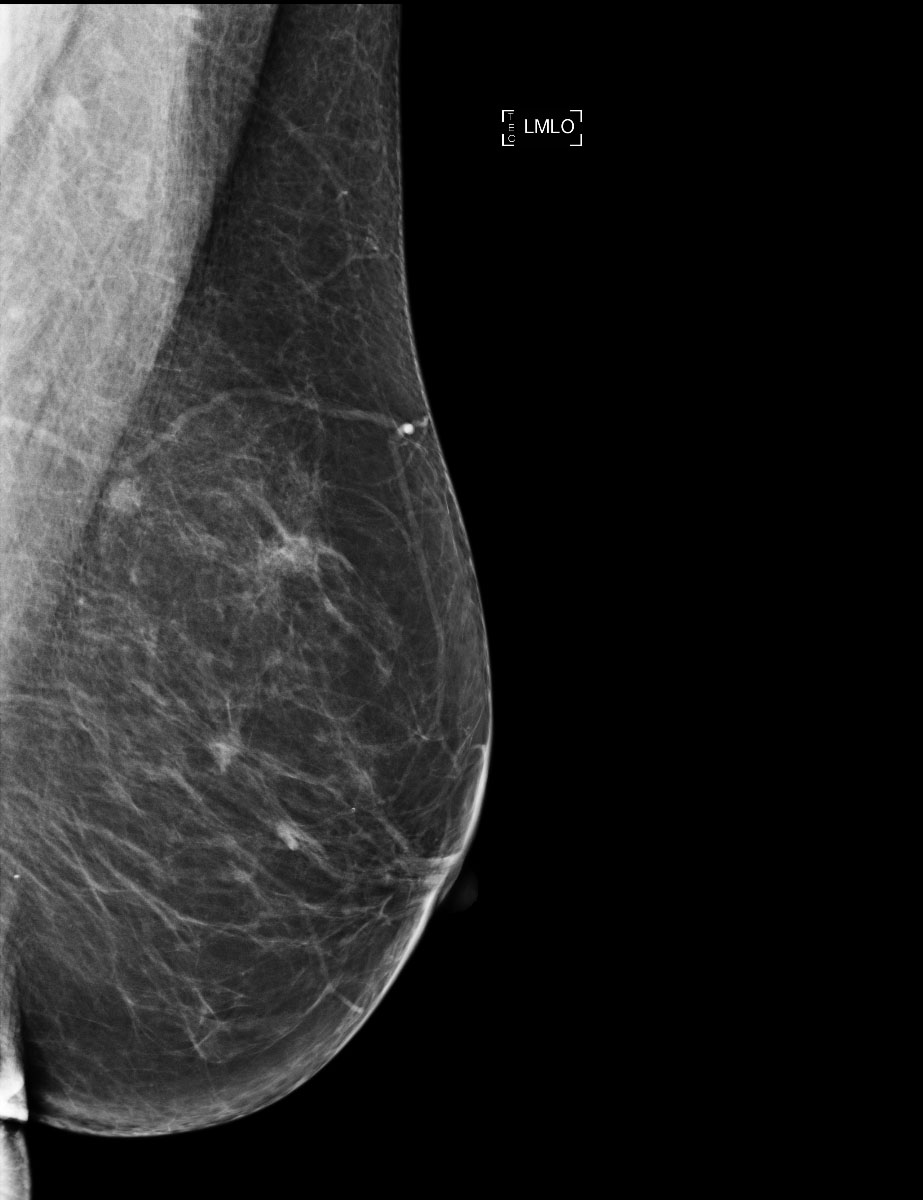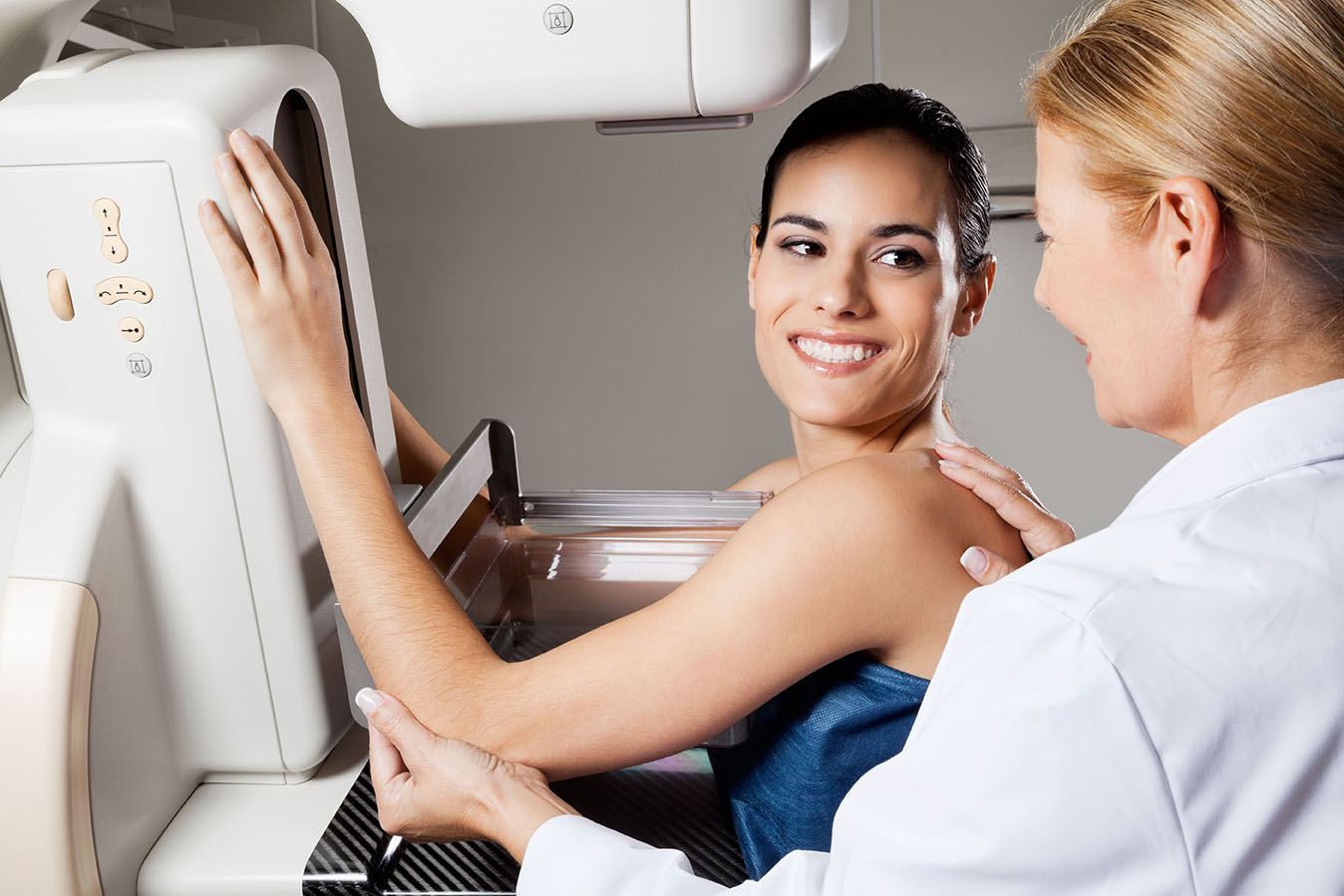 The Breast Pathology Center was a pioneer in incorporating the first digital mammography equipment in Spain in June 2000, and the center currently has seven diagnostic units.
Digital mammography offers great image resolution, comparable to film substrate, but with infinite possibilities and solutions to the study and management of radiological images.
We have CAD (Computer Assisted Diagnosis)systems in our mammographs, which are tools that computerize a second reading of mammograms, thus aiding radiologists in their interpretation and detection of lesions.
Acceso Rápido
Diagnóstico por imagen
---
"Tomosynthesis has led to a 35% increase in the detection of breast cancer"
The Breast Pathology Center is the first in Spain to incorporate this radiological technique.
Digital mammography has been "improved" by incorporating a new technology – tomosynthesis. It consists of simultaneously making tomographic cuts of the breast, in addition to normal mammography.Like a scanner with very fine, 1-millimeterthick,cuts that make it possible to prevent tissue overlap, similar to a 3D mammogram that is especially useful in dense breasts.
Tomosynthesis increases the sensitivity and specificity of mammography, significantly reducing indications for unnecessary biopsies thanks to this technique. The latest studies have shown an increase in the detection rate of breast cancer thanks to the use of this technology.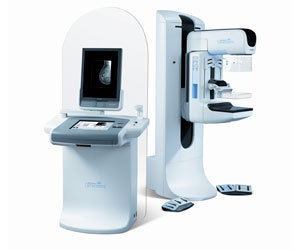 The images obtained in the multiple sections can be viewed individually or sequentially in dynamic "cinema" -type mode at the workstation, similar to how we view scans.
The irradiation rate of Tomosynthesis is within the normal range and requires less compression than conventional mammography, which means less discomfort for the patient.